cooperative partner
Competitive advantage, develop together with global well-known brand customers. R & D personnel account for about 30% of the company. The professional technology covers new energy vehicle motor, consumer electronics and other insulation, fire retardant, high temperature, high pressure, anti-aging and other fields, and has strong R & D capability.
One of the cutting-edge enterprises mastering
the synthetic process in the industry
As a leading PI synthesis enterprise in China, the company is one of the first enterprises to combine PI resin with new energy vehicle motor flat wire technology. The company provides technical R & D support for motor flat wire manufacturers of well-known domestic automobile enterprises, proposes and establishes a series of industry performance testing indicators, and realizes the mass production of high-performance motor PI flat wire.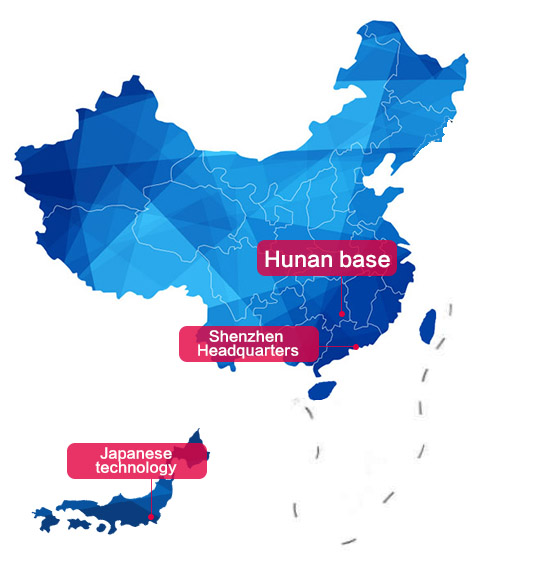 R & D and production layout of SUMII
Sumii Shenzhen headquarters

In the field of new energy vehicles, the company has approved 12 invention patents and more than 20 patents to be authorized

Sumii Chemical Co., Ltd

In the field of semiconductor process and consumer electronics, the company also has a rich product line;

Sumii industry (Hunan) Co., Ltd

Many products of the company have achieved import substitution, which is the core new material required for the development of new energy vehicles and consumer electronics industry, and can be controlled independently.